Tillie's Profile
Tillie's Profile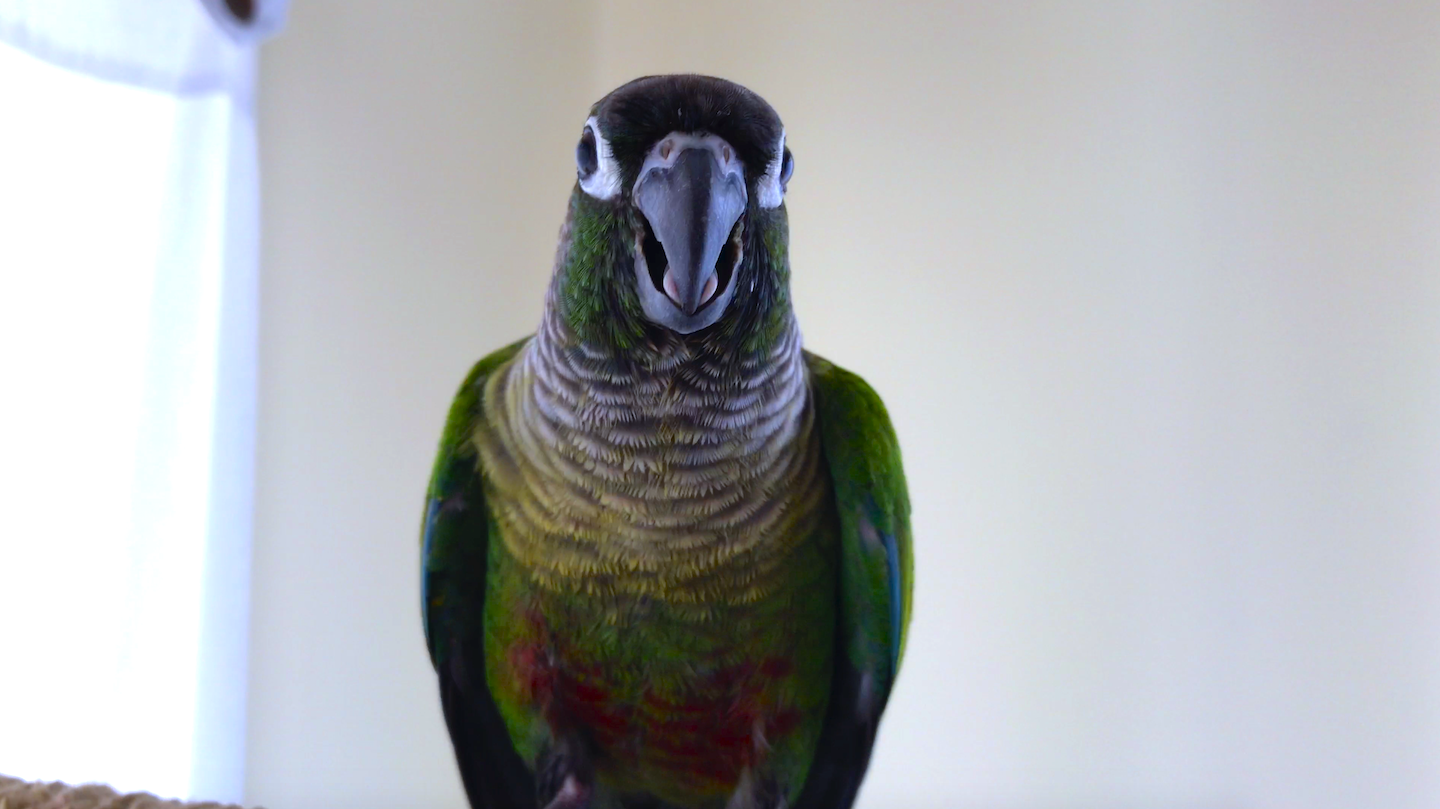 Favourite foods: Banana, blueberry, capsicum, carrot.
Personality: Cautious with attitude.
Hatchday: Late 2017.
Anniversary: 2018-01-01.
Forever Home: 2019-03-19.
Weight: 74 grams.
Tillie's Story
Tillie has a non-stop attitude. Even at bed time she is not ready to sleep, you won't catch her napping during the day either! She loves to chat and talk. Tillie likes to jump into the sink on a white dinner plate filled with water to have a bath. Sometimes she needs a helping hand, but she's becoming more confident! She is straight to the point when it comes to baths, a lean green washing machine. She came to us with completely clipped wings and was very surprised to meet Chip who could fly! The look on her face, I'll never forget it! Since then she has become a good flapper and needs to be let out two or three times a day for a little bit of exercise in their busy bird schedules.
Tillie loves to forage on the ground, running around pecking at things. She does not like curtain rods being moved around, pink water bottles or overly loud t-shirts and will alert you to their presence with her trademark "Car alarm" call. You'll know it once you hear it. Tillie does not like being separated from Chip for long periods as it makes her quite worried and visibly distressed. She enjoys the company of others, especially when Chip is nearby. Tillie doesn't mind giving you a peck if you hold her up the wrong way or refuse to let her go. She'll also give out an adorable little warning squawk, don't overstay your welcome or she'll show you what she's really made of! TV or some background radio tends to keep her mind off things, but human company is what Tillie craves most.