Pudge's Profile
Pudge's Profile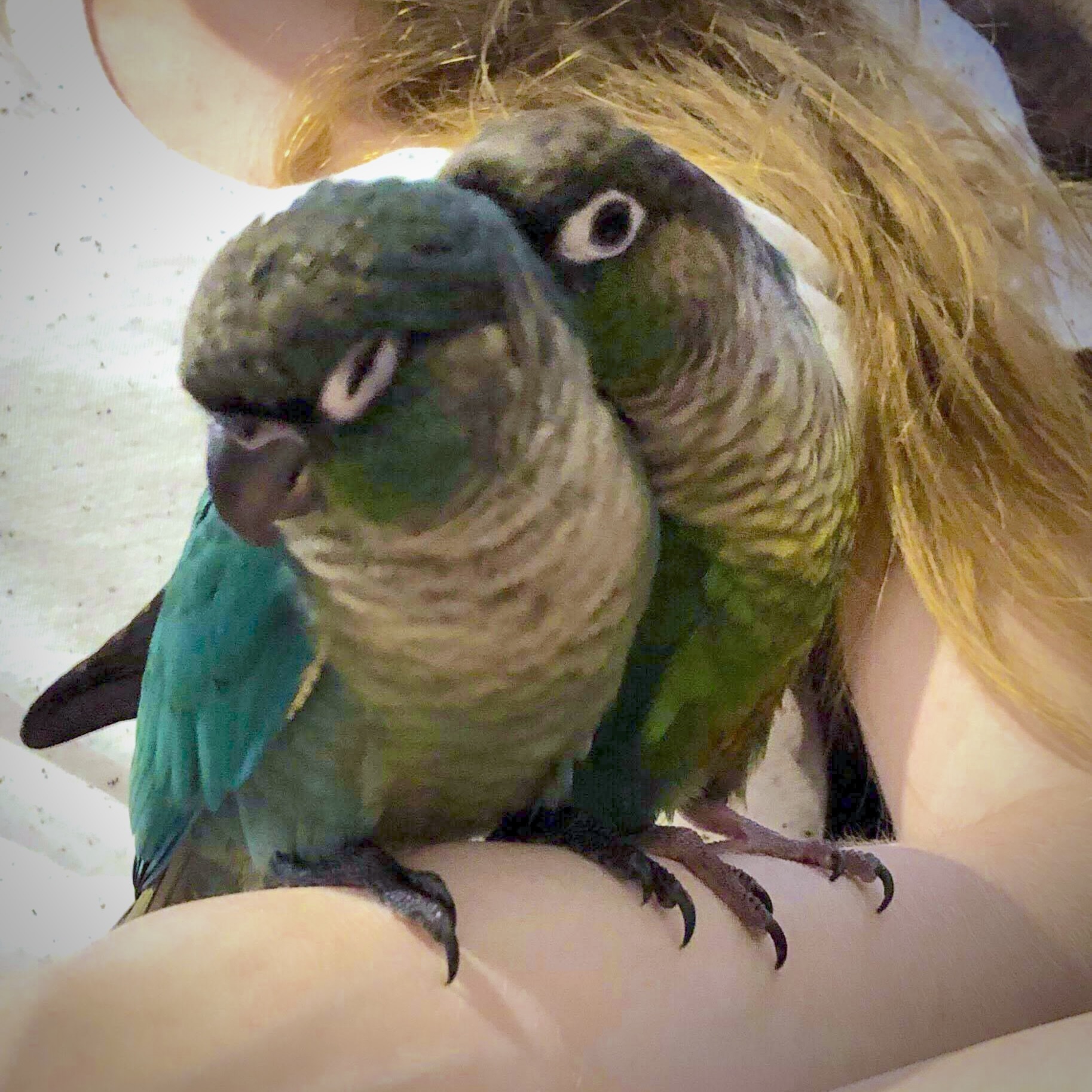 Favourite foods:
Personality: Adventurous.
Hatchday: Late 2017.
Anniversary: 2018-01-01.
Forever Home: 2018-05-19.
Weight:
Pudge's Story
Pudge and Tillie were from the same nest, making them siblings. Pudge was greyer on top and was the king bird. Nobody told Pudge what to do!
We realised having two almost identical birds with almost identical genetics wasn't a good idea long term, so we brought in Chip and let Pudge go to a new home. In the photo above, we have Pudge in his new forever home with a gorgeous turquoise green-cheeked conure.